Primary tabs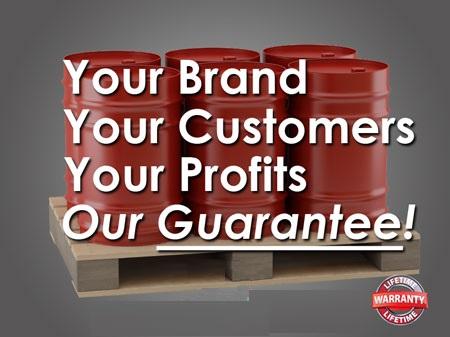 Zinc Sulfate 33
Product Delivery Locations:
Visakhapatnam, Vijayawada, Kakinada, Gangavaram, Krishnapatnam, Rawa, Nellore, Rajahmundry
Molecular Formula: ZnSO4 · 7H2O
Product Description:
We formulate Zinc Sulphate 33% which is widely used in agricultural industry. It is available white crystal powder and fulfills all the purity and safety standards. 
Product Application:
It is used as a precipitating agent for:
Viscose rayon
Activator in latex paper
Trace nutrient in animal feeds
Fertilizer ingredient
Zinc salts
Ore flotation
Fungicide
Water purification

Owing to our latest manufacturing standards, we have been formulating and delivering this chemical compound with in the shortest frame of time.
Product Procedure:
For Laboratory Use Only. Not for drug, household or other uses. Depends on product quantity rquirement.
Preparation Instructions

This product is soluble in water (100 mg/ml), yielding a clear, colorless solution. The maximum solubility in water has been reported to be 1 g/0.6 ml.1 A solution of this product in water has a pH of about 4.51 or higher (up to 5.5)
Product Technical Specification:
Product Description
Molecular Formula: ZnSO4 · 7H2O
Molecular Weight: 287.5
CAS Number: 7446-20-0
Melting Point: 100 °C
Test

Specification
Result

Appearance (Color)

White
White

Appearance (Form)

Crystals or Crystals with Chunks
Crystals

Complexometric EDTA

99.0 - 103.0 %
99.2 %

X-Ray Diffraction

Conforms to Structure
Conforms

Insoluble Matter

c = 10%, Water

_< 0.01 %
< 0.01 %
Calcium (Ca)
_< 0.005 %
< 0.001 %
Chloride (Cl)
_< 5 ppm
< 5 ppm
Iron (Fe)
_< 0.001 %
< 0.001 %
Potassium (K)
_< 0.01 %
< 0.01 %
Magnesium (Mg)
_< 0.005 %
< 0.001 %
Sodium (Na)
_< 0.05 %
< 0.01 %
Ammonia (NH4)
_< 0.001 %
< 0.001 %
Nitrate (NO3)
_< 0.002 % 
< 0.002 %
Lead (Pb)
< 0.003 %
< 0.001 %
Manganese (Mn)
< 3 ppm
< 1 ppm

pH

c = 5%; Water at 25°C

4.4 - 6.0
4.7
Meets ACS Requirements
Current ACS Specification
Conforms
Product alias:
<p> Zinc Sulfate Heptahydrate, Synonyms: white vitriol, zinc vitriol</p>
Zinc Sulfate exporter and supplier in Mumbai, Gandhidham, Kolkata, Chennai, Visakhapatnam, Fujairah, Sharjah, Abudhabi, Duabi, Ajman, Muscat Barka Oman