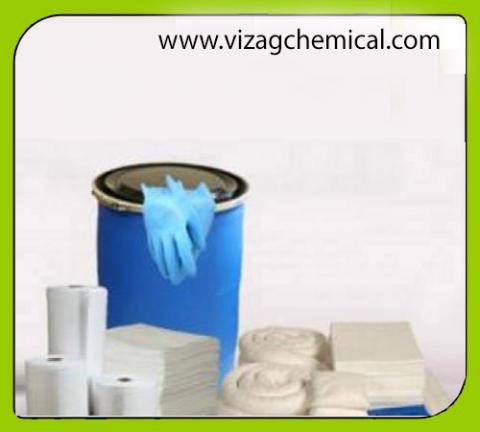 Oil Spill Kit 30 Gallon
Product Delivery Locations:
Visakhapatnam, Vijayawada, Kakinada, Gangavaram, Krishnapatnam, Rawa, Nellore, Rajahmundry
Product Description:
Rxsol Oil Spill Kit 30 Gallon is the perfect size spill kit for a majority of Oilfield, industrial, retail and marine uses. For small to medium size spill response. The oil-only line of spill kits absorbs hydrocarbons only and repels water, making it great for outside use or marine applications.
 Contents of 30 Gallon Spill Kit
 30 Gallon Poly Drum With Lid
 50 Sorbent Pads
 4 Sorbent Socks
 2 Sorbent Booms
 1 Shaker Of SafetySorb
 1 Neoprene Drain Cover
 1 Disposable Bag
 2 Pair Of Safety Goggles
 2 Pair Of Nitrile Gloves