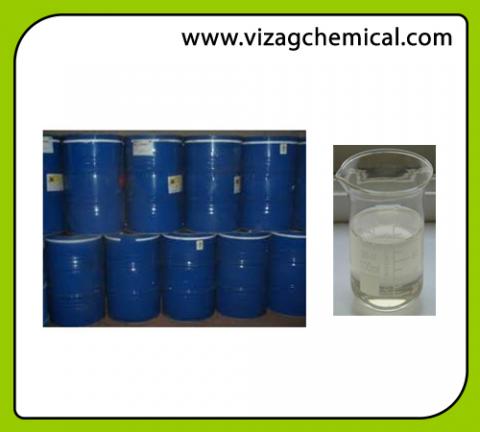 Di Octyl Phththalate
Product Delivery Locations:
Visakhapatnam, Vijayawada, Kakinada, Gangavaram, Krishnapatnam, Rawa, Nellore, Rajahmundry
Dioctyl Phthalate (DOP) is a general use Plasticizer
Product Description:
Dioctyl Phthalate DOP is a colourless clear liquid. We are keeping ready stock of materials at KANDLA, Mumbai, Kolkata, Chennai, Visakhapatnam, Dubai DOP is most common plasticizer product used in the production of flexible polyvinyl chloride (PVC) plastic. Dioctyl Phthalate is one of the most widely used plasticizers in PVC due to its low cost. 
Product Application:
Plasticizers can be added to wallboard stucco mixtures to improve workability. In order to reduce the energy in drying wallboard, less water is added, which makes the gypsum mixture very unworkable and difficult to mix, necessitating the use of plasticizers, water reducers or dispersants.
Product Procedure:
DOP is a general-purpose plasticizer and long-time industry standard known for its good stability to heat and ultraviolet light, and broad range of compatibility for use with PVC resins. Dioctyl Phthalate can also be used as dielectric and hydraulic fluids. DOP is also a solvent for many chemicals, such as in glowsticks.
Product Note:
We supply high grade Dioctyl Phthalate (DOP), which is widely used as plasticizer for vinyl chloride/vinyl acetate co-polymers and cellulose nitrate. It is combustible, non-toxic, colorless and has slight order.


Synonyms: bis(2-ethylhexyl)phthalate, phthalic acid bis(2-ethylhexyl) ester, 1,2-benzenecarboxylic acid dioctyl ester, DEHP, phthalic acid dioctyl ester, diethylhexyl phthalate, eviplast 80, eviplast 81, felximel, flexol DOP, good-rite GP 264, hatcol DOP, hercoflex 260, jayflex DOP, kodaflex DOP, mollan O, nuoplaz DOP, octoil, palatinol AH, reomol D 79P, sicol 150, staflex DOP etc
Use: plasticizer for PVC and other resins. Dielectric fluid.
Permitted component in food packaging material
Molecular formula: C24H38O4
Structural formula: C6H4(COOCH2CH(C2H5)C4H9)2
CAS No: 117-81-7
EC No: 204-211-0
Annex I Index No: 607-317-00-9
Product Technical Specification:
PRODUCT NAME  
:
DIOCTYLPHTHALATE
CAS number
:
117-81-7
UN number 
:
 
Formula
:
C6H4(COOC8H17)2
Odour  
:
MILD
Solubility in water 
:
INSOLUBLE
Density  
:
0.986   at 20 oC
Boiling point 
:
386 oC
Melting point   
:
 -55oC
Viscosity        
:
 
Flashpoint   
:
199oC
Explosive limits 
:
0.3 – 2.4 Vol%
Vapour pressure
:
-10 mbarat 20oC
Skin absorption/irritation     
:
YES
TLV       Country  NL             Year   1995   
:
ppm                 5          mg/m3
Pollution category      
:
 III