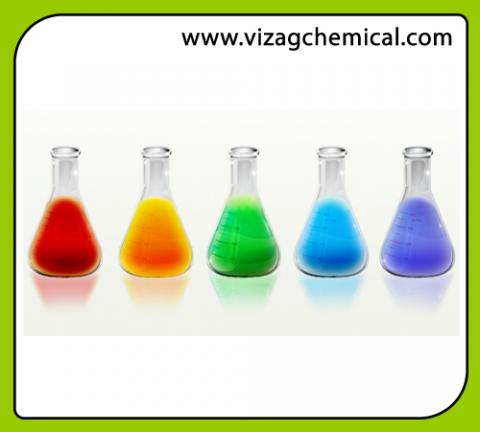 CALMAGITE
Product Delivery Locations:
Visakhapatnam, Vijayawada, Kakinada, Gangavaram, Krishnapatnam, Rawa, Nellore, Rajahmundry
Product Description:
Calmagite excellent quality manufacturer, exporter and supplier. Calmagite is a complexometric indicator used in analytical chemistry to identify the presence of metal ions in solution. As with other metal ion indicators calmagite will change color when it is bound to an ion. Calmagite will be wine red when it is bound to a metal ion and may be blue, red, or orange when it is not bound to a metal ion.
Product Application:
Used as an indicator in the titration of calcium or magnesium with EDTA.
Used for the determination of magnesium in biological materials.
Product Technical Specification:
| | |
| --- | --- |
| C.A.S. No. | 3147-14-6 |
| M.F. | C17H14N2O5S |
| M.W. | 358.37gm/mole |
Specifications:
| | |
| --- | --- |
| Solubility 0.1% (Dist. Water) | Clear solution |
| Absorption maximum (pH 10.0 in Ammonia buffer+2ml of 0.05M E.D.T.A. Solution) ?max | 600-610nm |
| Absorptivity (A1% 1cm at ?max, at pH 10.0 in Ammonia buffer +2ml of 0.05M E.D.T.A. solution on dried substance) | >300 |
| Loss On Drying (110°C) | <10% |