Primary tabs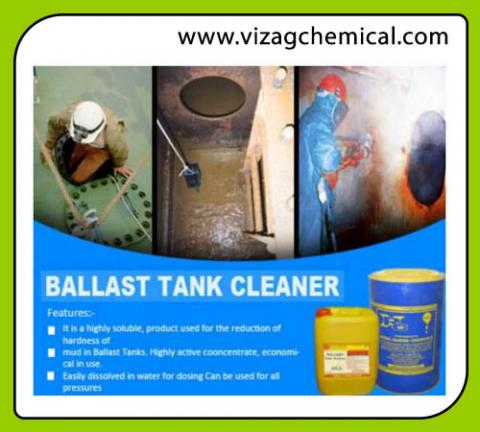 Ballast Tank Cleaner
Product Delivery Locations:
Visakhapatnam, Vijayawada, Kakinada, Gangavaram, Krishnapatnam, Rawa, Nellore, Rajahmundry
Generic Name:
SHIP Ballast Tank cleaning chemicals
Highly soluble, product used for the reduction of hardness of mud in Ballast Tanks.
Product Description:
Ballast tank cleaner is a highly soluble, product used for the reduction of hardness of mud in Ballast Tanks. RXSOL-23-2005-025 can be use as Cargo Tank Cleaners,  · Cargo Hold cleaner  and Ballast Tank Water Treatment. Mud and silt remover also Mud and Silt Conditioner for Ballast Tanks. RXSOL-23-2005-025 is a liquid blend of organic compounds, scale and corrosion inhibitors, oxygen scavengers and sludge conditioners with valuable surfactants. 
Product Application:
Features, Benefits and Applications :-
  
• Liquid conditioning treatment for simplified dosing and handling.
• Dispersant action suspends sludge and sediment particles for efficient removal of  MUD.
• Highly active cooncentrate, economical in use.
• Easily dissolved in water for dosing.
• Maintains sludge in a non-adherent state for ease of blow down.
• Can be used for all pressures.
• Prevents the formation of adherent deposits and sludges in ballast.  
• Used to coagulate small amounts of oil which have contaminated the Ballast Tank .
Product Procedure:
The amount required for dosage can be obtained BY knowing the deposition composition as well as nature of  mud to be removed . 0.5 to 2 % recommended .These are recommended values based on experience .
Product Note:
We are ballast tank cleaner manufacturer and ballast tank cleaner supplier in mumbai, gandhiddham, kandla, mundra, sikka, haldia, kolkata, buj buj, paradip, vizag, visakhapatnam, kakinada, ennore, chennai, fujairah, dubai, uae, middle east.
Product Technical Specification:
Appearance

:

Blackish liquid   

Density

:

In g/ml at 15°C: 1.1   
 

Compatibility

:

 

Metal

: 

Avoid aluminium, zinc galvanised steel.   

Rubber

:

No known effect   

 
Product alias:
<p> UV CLEANING CHEMICAL FOR BALLAST CIP CONCENTRATE</p>