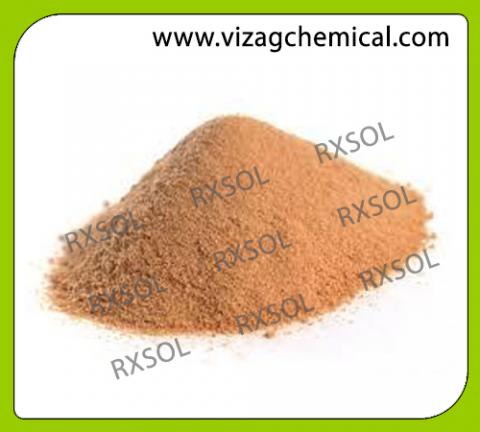 Tannic Acid Powder
Product Delivery Locations:
Visakhapatnam, Vijayawada, Kakinada, Gangavaram, Krishnapatnam, Rawa, Nellore, Rajahmundry
Product Description:
Tannic Acid Powder manufacture, supplier and Exporter.
Product Application:
Application:

Leather Dying & Tanning Acid
Veterinary & Animal Feed Products
For leather industry for tanning
Product Procedure:
Tannins used  in anti-corrosive primer as a rust converting agent, Tannin treatment on metal surface resulting as a primer prior to painting. Tannin chemically acts as rust converter on rusted steel surfaces  and results smooth surface by transforming oxidized steel and Tannin also acts as a rust inhibitor.
Product Note:
Molecular Formula is C76H52O46
Product Technical Specification:
Other Details:

Moisture content: 10-12%
Ash content at 85°c: 4-6%
Tannin content: 50-60%
Specific gravity at 20°C: 1.54 g/cc
Bulk Density: 0.71 gms/ml
Solubility in water: 800 g/liter
Viscosity mPa.s at 30°C-400g/l solution: 20 pass
Reddish brown color
High tannin content
Excellent tanning properties
Uniform quality
Not dusty powerful astringent
Easily soluble in cold water
Product alias:
<p> Tannin as a rust convertor</p>