Primary tabs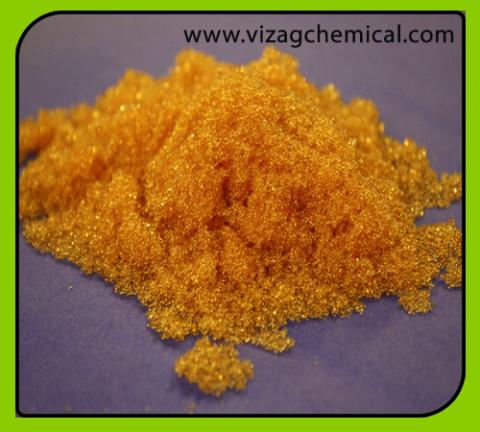 Resine Mixed Bed 50 Ltr
Product Delivery Locations:
Visakhapatnam, Vijayawada, Kakinada, Gangavaram, Krishnapatnam, Rawa, Nellore, Rajahmundry
Product Description:
Mixed Bed resins, a mixture of cation and anions are used as polishers to obtain low conductivity water. Typically, low conductivity water is required for bolier feed for high pressure boilers, electronics, electrical discharge cutting machines and pharmaceutical applications.
Mixed Bed can also be used as a primary deionisation unit when the inlet salt is low. Mixed Beds also find applications in process industry where demineralization of pH sensitive products is to be carried out.
Mixed Bed Resins can be supplied in highly regenerated, premixed conditions for use in dye applications or they are also available as highly regenerated cations and anions for use in regeneratable mixed bed units. Premixed Resin is available in different proportions and combinations of cations and anions to suit the end of users needs.
NOTE: Mixed Beds are generally used in applications where water of very low conductivity is desired.
Product Application:
The Poular application is as below -
Ultra pure water production
Demineralisation
Deionisation 
Condensate polishing (boiler feed water)
Micro-electronics cleaning
Pharmaceuticals
Metal Removal
Product Procedure:
Each application requires a different water quality. In general cation resin for water softening and demineralization may last 5 to 10 years. Anion resins used in demineralization last anywhere from 3 to 5 years and are dependent on operational conditions. Like every other resin, the life of mixed bed resin is dependent on the application in which it is being used. Resin life is difficult to predict; in critical applications it's best to start analyzing and benchmarking the resin at least once per year.
Product Technical Specification:
Form

: Solid

Color

: Blue

Odor

: Odorless

Odour threshold

: Not determined.

pH-value

: Not applicable.

Melting point/Melting range

: undetermined

Boiling point/Boiling range

: undetermined

Flash point

: Not applicable

Flammability (solid, gaseous)

: Not determined.

Decomposition temperature

: Not determined

Auto igniting

: Product is not selfigniting.

Danger of explosion

: Product does not present an explosion hazard

Explosion limits Lower

: Not determined

Explosion limits Upper

: Not determined.

Vapor pressure

: Not applicable.